Coconut Coir Dryer Overview
Coconut Coir Dryer Introduction
Coconut coir is a powdery substance between the coconut husk fibers. After being dried, the coconut coir can be used in the field of plant cultivation or made into coconut chaff bricks, which has high economic benefits.
The coco coir drying system has the advantages of energy saving and low consumption technology. Through precisely temperature control and scientific sealing technology, the production process is safe, efficient, clean and environmentally friendly.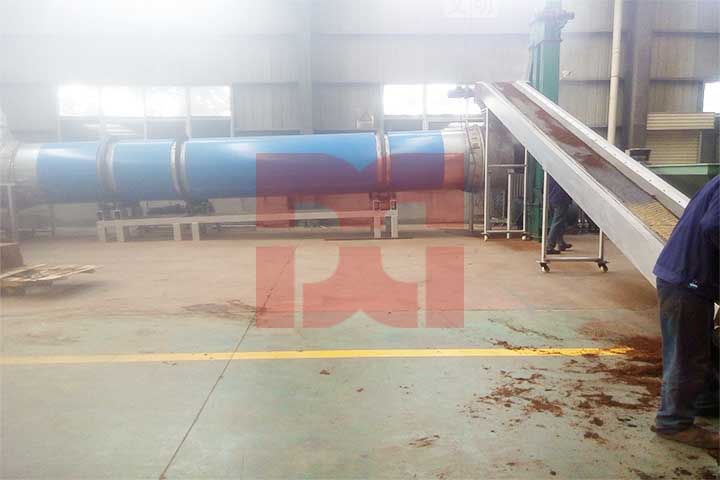 Coconut Coir Dryer
Working Principle
Firstly, coconut coir is dehydrated by dehydrator machine (if high water content), then transported to the rotary drum dryer by the belt conveyor. Because of the inclination of drum dryer, material with hot air moves to the end of dryer body, during which process wet material gets fully contact with the hot air. After drying, most of the dry material is discharged through the belt conveyor. The left material mixed with dust continue goes into the cyclone dust collector and the bag dust collector in sequence, where the dust will be collected. Lastly, with the function of induced draft fan, the left material will discharged through the conveyor.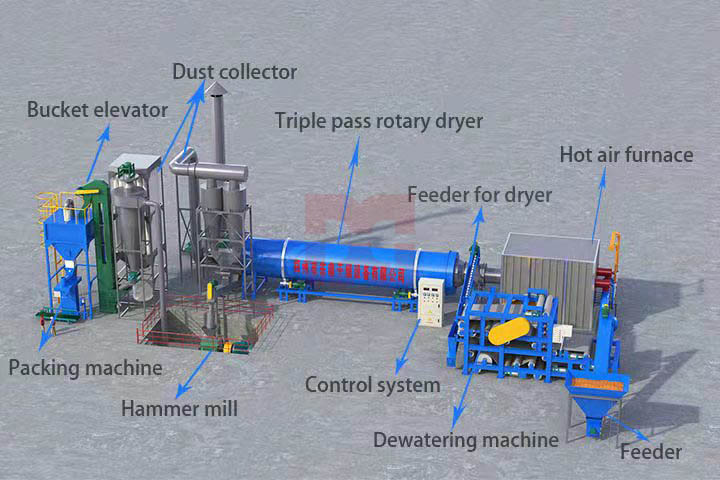 Coconut Coir Dryer Advantages
1. Automatic control ensures that the drying process is even and stable.
2. Designed Inner Structure for coco peat. High drying efficiency to 90-95%.
3. Customized Solution. According to the properties of required parameters to change the operating parameters.
4. Designed Lifting Board. Various material use various combinations of circumferential lifting.
5. The system is equipped with PLC system and video monitoring system, with a high degree of automation and simple operation.
6. Multiple Heating Source. Customers can choose the heating source according their situation, we can design the customized solutions.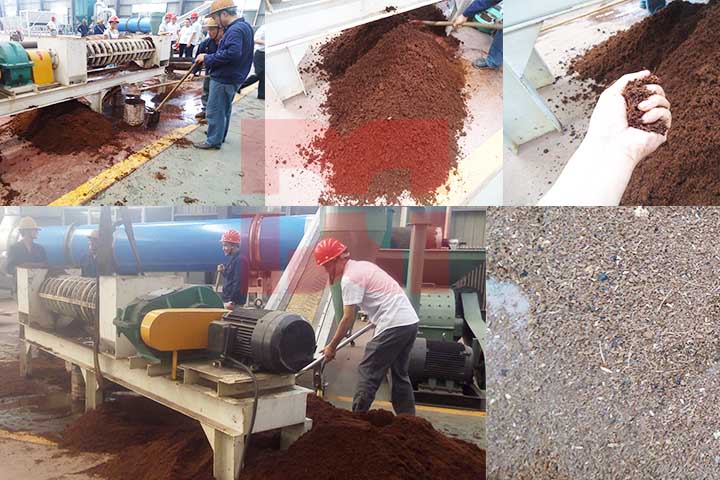 Product Parameter
Device Specification

DDJG1210

DDJG1410

DDJG1610

DDJG2010/3

DDJG2210/3

DDJG2510/3

DDJG2512/3

DDJG2912/3

Daily Processing Capacity(t/d)

33.6

40.8

58.9

131.4

145.0

167.7

204.0

247.0

Daily Output(t/d)

15.6

19.2

27.7

61.8

68.2

78.9

96.0

116.2

Water Evaporation Capacity (t/h)

0.75

0.90

1.30

2.90

3.20

3.70

4.50

5.45

Raw Material Water Content(%)

60±5%

Dried Material Water Content(%)

12-15%(adjustable)

Drying Temperature (℃)

350-550℃

Total Weight(kg)

32

40

55

95

100

125

145

165

Plant Area(m2)

15000

17000

21500

26500

28500

370000

41000

45500

Device Specification

5m*14m

5m*14m

6m*16m

8m*16m

8m*16m

10m*16m

10m*18m

10m*20m
If you want to know more about Coconut Coir Dryer, please leave a message or send an email to Dongding@zzddjt.com