Organic Fertilizer Dryer Overview

Organic Fertilizer Dryer Machine Product Introduction

The bio-organic fertilizer dryer uses a heat-efficient drying method. Without damaging the quality of the finished product, the wet material with a moisture content of about 85% is dewatered to less than 12%.
At the same time, the material is deodorized and sterilized. It has excellent performance, high productivity, low energy consumption, and product quality.
It is also the ideal equipment for resource development and environmental protection. It is the best choice for dry sterilization of biomass organic fertilizer plants.
Organic Fertilizer DryerApplication:
Dongding organica fertilizer dryer is suitable for drying fresh organic fertilizer, organic fertilizer granulates, organic fertilizer pellets, etc.

Organic Fertilizer Dryer Working Principle
Chicken dung dryer is mainly composed by the heating source, feeder, material crushing device, conveyor, rotary drum, discharge machine, induced fan, discharge feeder and distribution cabinet composition;
Firstly, wet material is sent into the dryer, in the drum, with evenly distributed plate-lifting, the wet materials is dispersed and contacted fully with hot air. In the drying process,
the material tilt with the function of the drum angle and thermal temperament, to the dryer another section of the discharge valve to discharge the finished product.

Organic Fertilizer Dryer Advantages

1. Large production capacity for continuous operation, good drying effect.
2. The final moisture can be adjusted according to user's requirements.
3. The dust removal equipment has a long service life, which can be used for continuous production of the next process.
4. Heating source choice is according to the local situation. High efficiency, energy saving, controllable thermal control, simple operation.
5. After-dried products have a variety of nutrients necessary for crops, is a pollution-free green food cultivation.

Product parameter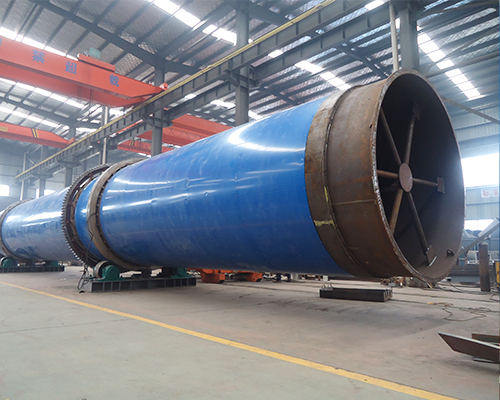 If you want to know more about Organic Fertilizer Dryer, please leave a message or send an email to Dongding@zzddjt.com