Biomass Rotary Dryer Introduction
The biomass dryer can quickly dry the wet material with a moisture of 60% to a dried product with moisture less than 12%. It can be used for drying wood chips, sawdust, bark, straw, alfalfa hay, sugarcane bagasse, cassava residues, poultry manure, etc. And the final product can be applied in boiler combustion, gasification and power generation, animal feed, fertilizer, etc. We offer the whole biomass drying system including a heating machine, conveyor, feeding part, cylinder dryer, discharging part, and dust collector, etc.
We can also offer the full Drying and Pelleting Plant in order to make a one-stop solution for our customers.

Biomass Rotary Dryer System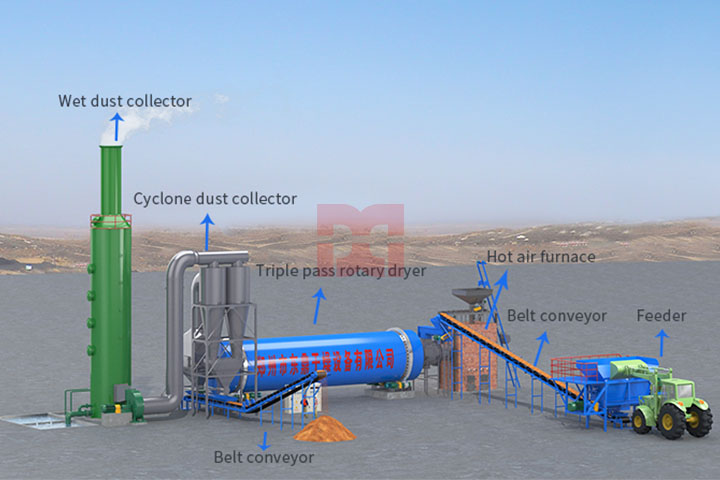 Biomass Rotary Dryer Application

► Sawdust, Wood Chips, Bark, Log;
► Maize, Corn, Sorghum, Wheat, Rice, Cotton straw; Bagasse
► Alfalfa, Napier grass, Elephant grass, Sprouted barley, Forage grass
► Coconut fiber, Coco peat, Coco coir, Palm fiber,
► Spent Grain; Pomace, Olive Pomace
► Poultry Manure; Cow Dung, Chicken Manure
Advantages of our Biomass Rotary Dryer
1. Customized Solution. Designed according to different needs
2. Multiple Heating Source. Like coal,wood,sawdust,natural gas
3. Designed Inner Structure For Sawdust,wood chip and biomass.
4. The system is equipped with PLC system and video monitoring system, with a high degree of automation and simple operation.
5. System has a unique sealing structure, no thermal energy leakage.
6. Low investment, low operating cost, and short investment recovery time.
7. Provide Accessory Parts. Accessory parts quality assured.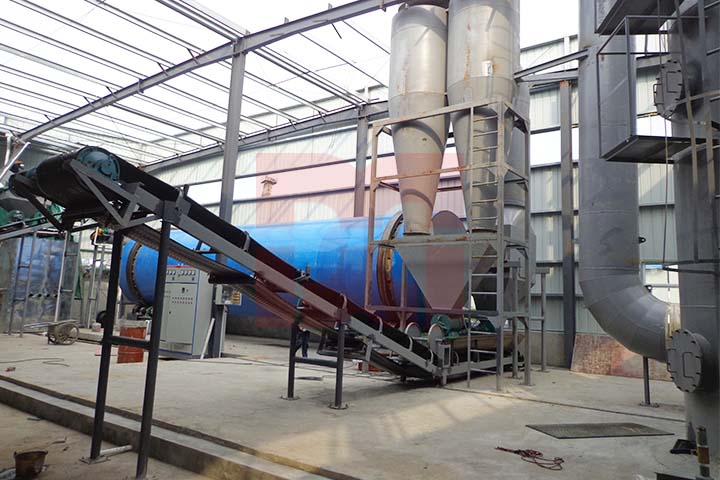 Technical Parameter
Device Specification

DDJG1210

DDJG1410

DDJG1610

DDJG2010/3

DDJG2210/3

DDJG2510/3

DDJG2512/3

DDJG2912/3

Daily Processing Capacity(t/d)

33.6

40.8

58.9

131.4

145.0

167.7

204.0

247.0

Daily Output(t/d)

15.6

19.2

27.7

61.8

68.2

78.9

96.0

116.2

Water Evaporation Capacity (t/h)

0.75

0.90

1.30

2.90

3.20

3.70

4.50

5.45

Raw Material Water Content(%)

60±5%

Dried Material Water Content(%)

12-15%(adjustable)

Drying Temperature (℃)

350-550℃

Total Weight(kg)

32

40

55

95

100

125

145

165

Plant Area(m2)

15000

17000

21500

26500

28500

370000

41000

45500

Device Specification

5m*14m

5m*14m

6m*16m

8m*16m

8m*16m

10m*16m

10m*18m

10m*20m
Biomass Dryer Production Line Case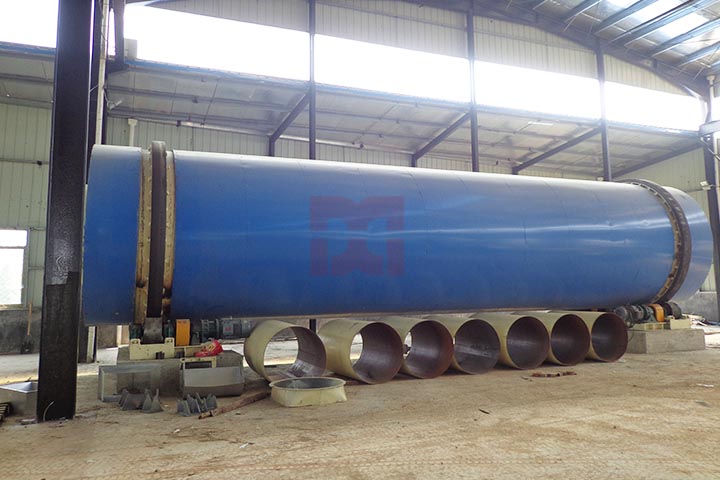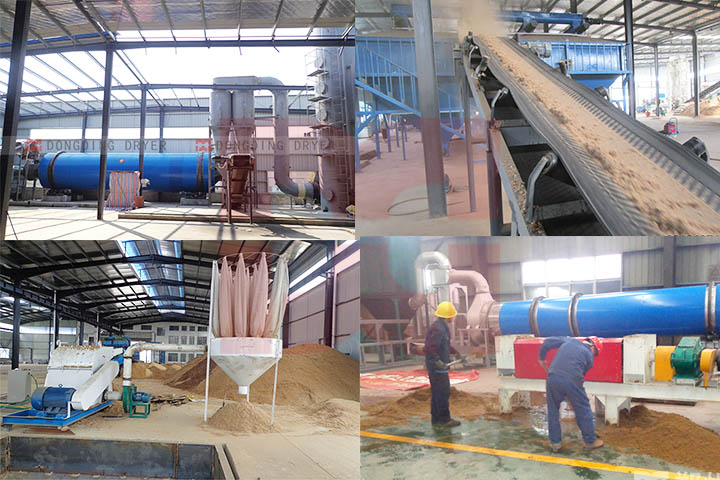 https://www.dryer-equipment.com/Case/5t-h-Sawdust-drying-project.html
https://www.dryer-equipment.com/Case/4t-h-Biomass-Pellet-Plant.html
https://www.dryer-equipment.com/Case/5t-h-Pomace-Dryer-Cases.html