10t/h. Pomace Dryer Cases
Time : 2023-05-12
Writer : ddjx
Our customer, a fruit processing company, was facing challenges with its existing pomace drying process. Traditionally, they used conventional drying methods, such as sun drying and mechanical drying, which proved to be time-consuming and energy-inefficient.
Seeking a solution to streamline their operations, they decided to invest in a modern pomace rotary dryer, then they found us, a professional dryer manufacturer.
Our technical team designed the rotary dryer according to the features of the pomace, and the requirements of our customer.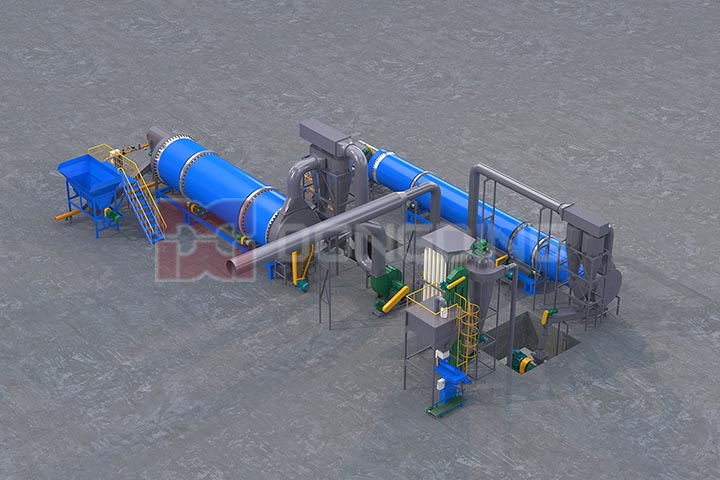 The pomace rotary dryer can dry the pomace from moisture of 45% to the dried pomace with moisture of 12%. and this pomace dryer is featured advanced technology, including precise temperature control, adjustable drying time, and an efficient heat transfer system.

Installation Site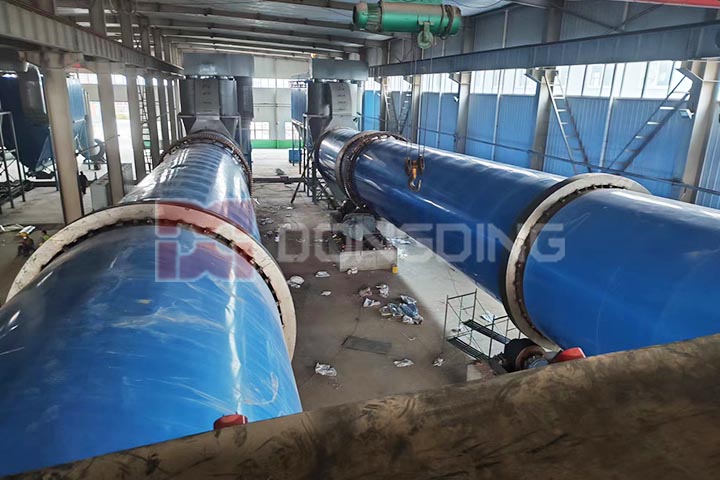 The implementation of a pomace rotary dryer, provided numerous benefits such as enhanced drying efficiency, energy savings, improved product quality, and increased production capacity.

Running Site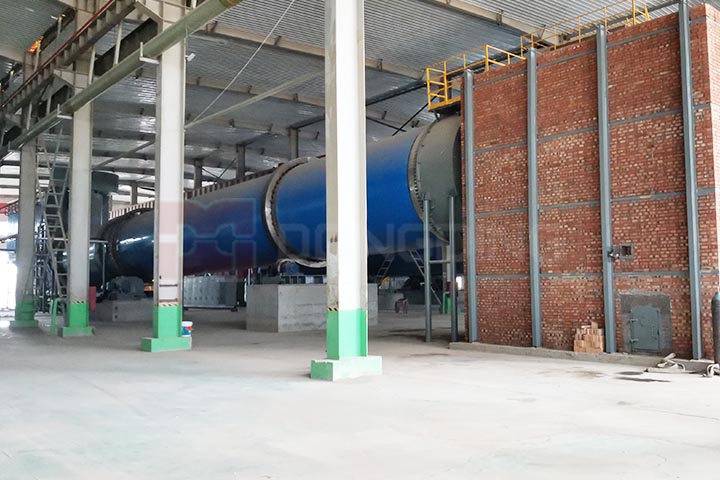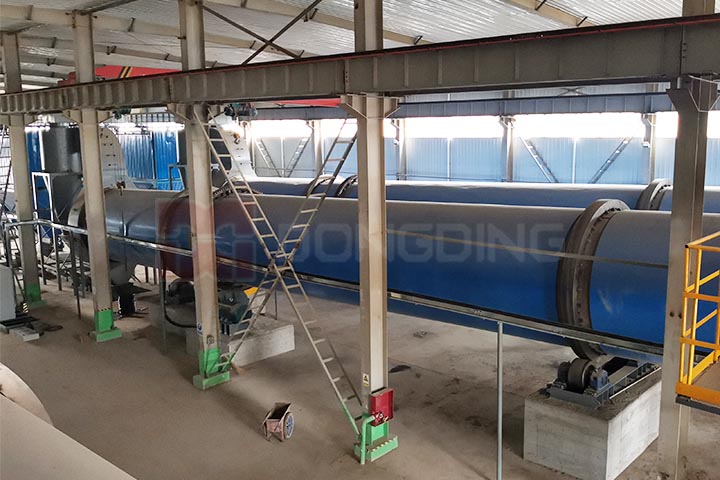 Zhengzhou Dongding, as a professional manufacturer of rotary dryer, can design the plan according to the demands of customers, and provide a variety of heat sources for use, in order to meet the environmental standards.
Please contact us when you need a dryer equipment, we will provide you with a professional drying plan in the shortest time at a reasonable price. Get your own solution!