15t/h. Straw Dryer Case
Time : 2023-07-14
Writer : ddjx
Our customer owns a medium-sized agricultural enterprise, which faced challenges in efficiently drying straw for animal bedding. They encountered
difficulties with their traditional straw drying methods, including uneven drying, prolonged drying times, and inconsistent straw quality. These issues hindered their ability to meet market demands promptly and deliver high-quality bedding materials for livestock.Seeking a solution that would optimize their drying process and improve overall productivity, they implemented a straw rotary dryer.
We desinged a rotary dryer according to our customer's needs. This straw dryer can reduce the straw from the water content of 55% to 12%. And this straw dryer can process 15 tons of wet straw per hour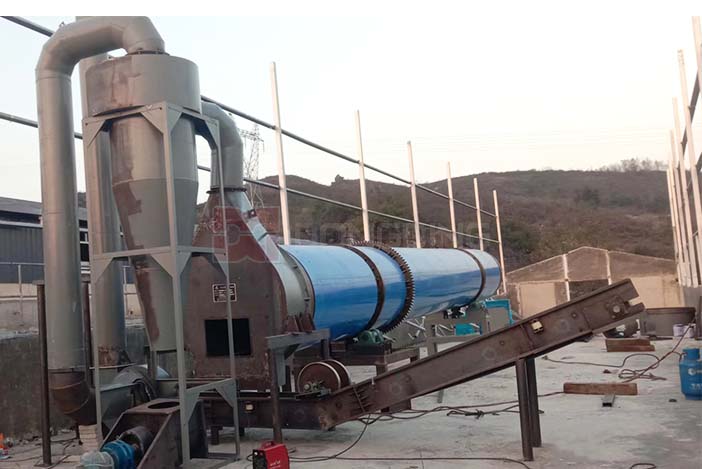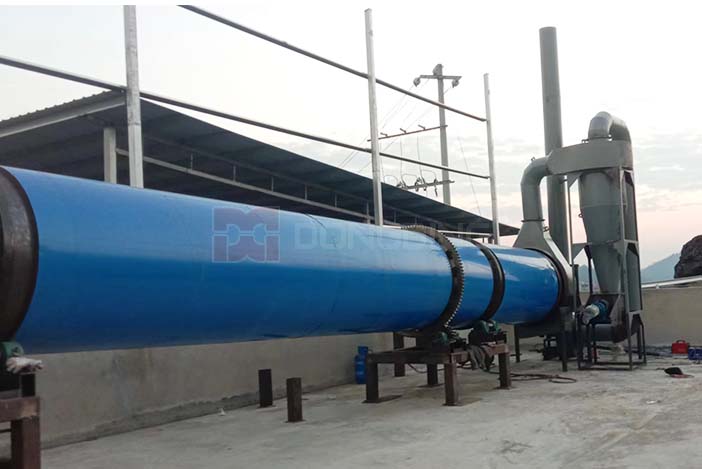 Rotary drum technology: The straw rotary dryer incorporated a rotating drum design that ensured thorough and uniform heat distribution, leading to consistent drying of the straw.

Rapid drying capabilities: The dryer's advanced technology significantly reduced drying time, allowing GreenFields Farm to process larger quantities of straw in a shorter period, enhancing overall productivity.

Quality preservation: The gentle drying process of the rotary dryer maintained the structural integrity and nutritional value of the straw, resulting in superior quality bedding materials for the livestock.

Ease of use and control: The user-friendly interface and customizable settings of the dryer enabled GreenFields Farm to adjust temperature, airflow, and drying time according to their specific requirements, ensuring optimal drying conditions.

The adoption of the straw rotary dryer brought about several positive outcomes for our customer

Improved efficiency: The efficient drying process reduced drying time by 40%, enabling to meet customer demands more promptly and increase their production capacity.
Consistent quality: The uniform heat distribution and controlled drying environment ensured consistent straw quality, resulting in superior bedding materials that met or exceeded industry standards.

Cost savings: The reduced drying time and energy-efficient design of the rotary dryer led to substantial savings in energy consumption, translating into lower operational costs for our customer. Want to know more about this project? Contact us now!