Drying the Apple Pomace to be Used as Animal Feed by Using a Rotary Dryer
Time : 2023-09-15
Writer : ddjx
Apple pomace, a byproduct of juice and cider production, is a nutritious ingredient but has a high moisture content. Managing this moisture content was crucial to maintain the quality of the animal feed. The company of our customer, a prominent player in the animal feed production industry, faced a pressing challenge in efficiently processing apple pomace to create high-quality animal feed.
After extensive market research and consultation with experts in the field of animal nutrition, our customer decided to invest in a Rotary Dryer specifically designed for apple pomace.
We designed a apple pomace drying solution according to their needs. The Rotary Dryer for Apple Pomace featured advanced technology that efficiently removed excess moisture while preserving the nutritional integrity of the pomace. Its adjustable temperature and airflow controls allowed for precise drying, ensuring the end product met the quality standards. And after drying system, it is aslo equipped with the milling and packing system in order to offer a one-stop solution for our customer.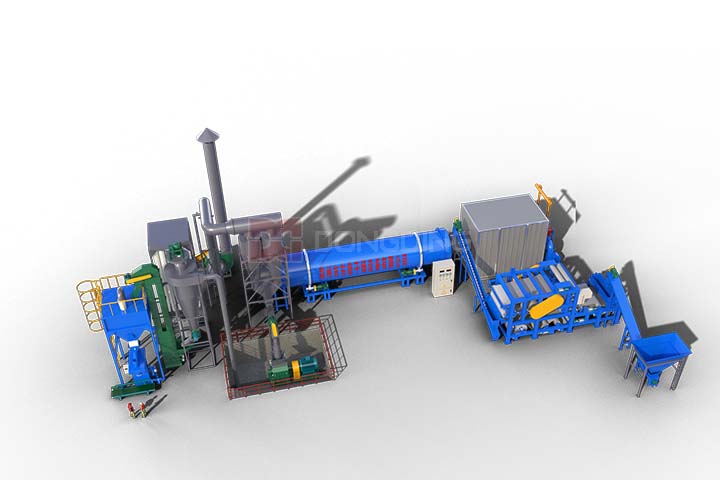 Project details
Input moisture: About 65%
Output moisture: About 12%
Processing Capacity: 10 t/d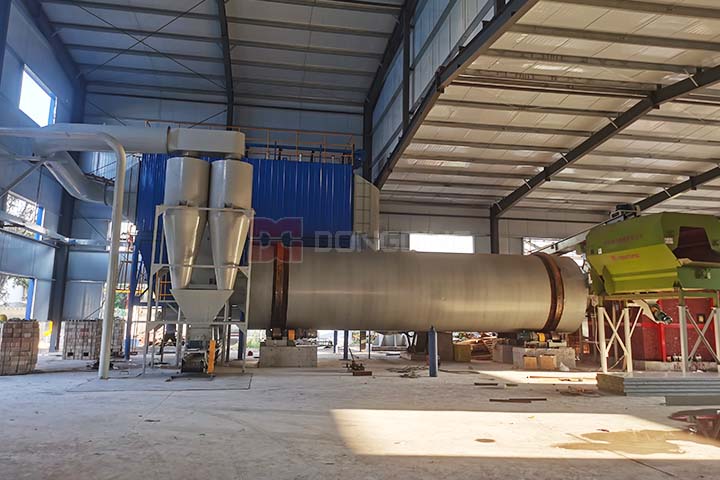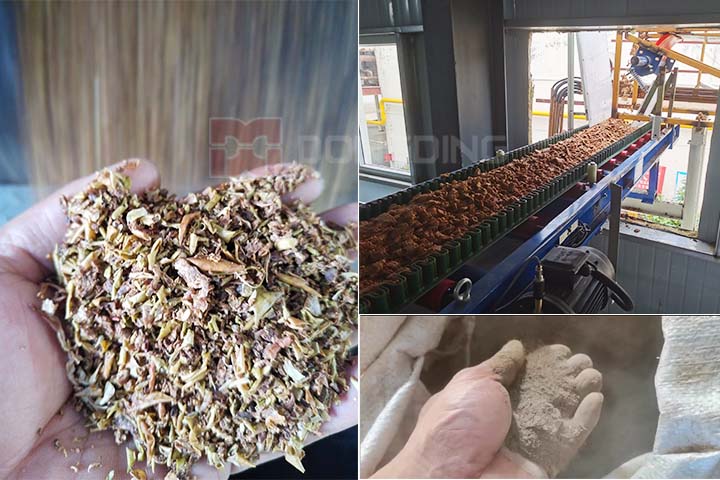 Results:
Enhanced Feed Quality: The precise drying process prevented the growth of mold and bacteria while preserving the essential nutrients in the apple pomace. This resulted in a higher quality animal feed that contributed to improved livestock health and productivity.
Cost Efficiency: By reducing the moisture content of the apple pomace efficiently, our customer minimized the weight and volume of the material, leading to reduced transportation and storage costs.
Increased Production Capacity: The efficient drying process allowed for quicker turnaround times, enabling our customer to increase their overall production capacity to meet growing market demand.
Product Consistency: The consistent and controlled drying process ensured that every batch of animal feed met the same high-quality standards.