The traditional Chinese New Year is approaching. And we will have a vacation from January 30th to February 6th, 2022, and back to work at February 7th. During the vacation, we will always at your service. If you have any question about our product, please leave a message or contact us via email or WhatsApp. We will reply you as soon as possible.
We had tough days during 2021 because of COVID-19. Thanks to great efforts of all the staff and our customers, both parties finally resumed normal work. We have so much gratitude to all our customers, thanks for their trusts and understanding.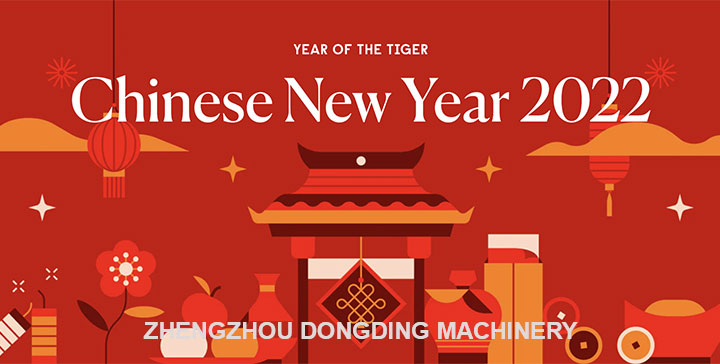 Zhengzhou Dongding, as a professional manufacturer of drying equipment, has more than 500 drying sites, and received unanimous praise from customers at home and abroad.
We can design the plan according to the demands of customers, and provide a variety of heat sources for use, in order to meet the environmental standards.
Please contact us when you need a dryer equipment, We will provide you with a professional drying plan in the shortest time at a reasonable price.